My family command center project is finally complete! It took about a month to get all the parts to become one, but I am thrilled with the result of this super functional space in our home! I'll show you how all the diy projects and other details came together to create this area.
This post contains affiliate links, and I will be compensated if you purchase something when you click on my links.

Before I started working on this command center, I planned carefully and thoughtfully about each organizational element that would be necessary for our family. Three important parts for us included a family schedule, paper sorting/filing system, and office supply storage. Of course I also included a couple of decorative pieces to pull the whole space together!
I customized an already framed chalkboard from Hobby Lobby to create this weekly/monthly calendar with a reminder function. If your family is anything like mine, you need everything written down!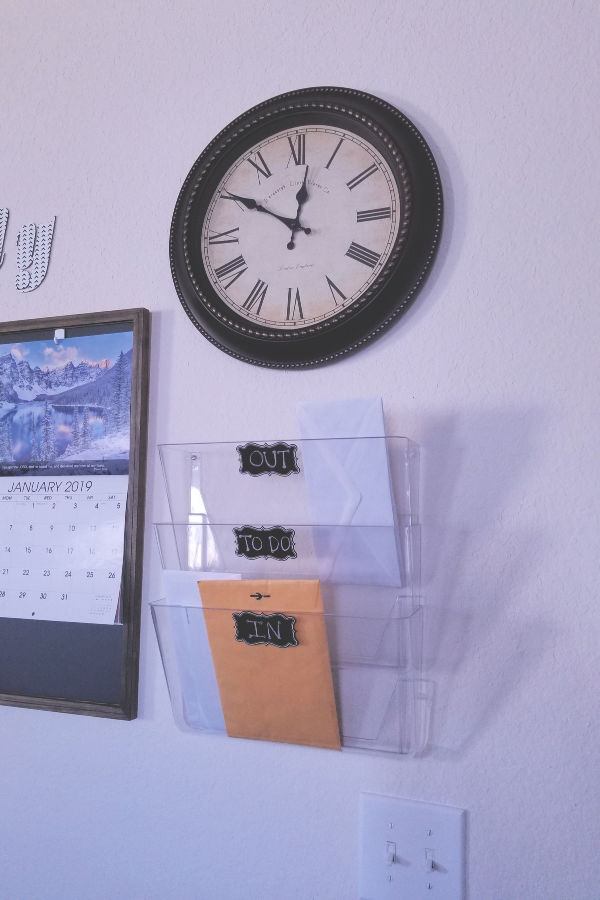 I added these acrylic file sorters, which I had from our previous home. It creates a visual reminder to open mail, take care of bills or other paper related tasks, and take outgoing mail to the post office. Most importantly, it'll keep paper clutter off the kitchen table and counter tops.
I have a weird thing about leaving keys near the front door, so I added this candle plate from Dollar Tree to hold our keys. I love using things for purposes other than they are intended.There is also a pencil cup that holds pens, a sharpie, scissors and a staple remover.
This was an easy transformation I created by simply drilling holes through the back of a desk organizer I found for $5 at a thrift store! I'm using this power strip from Home Depot that fits perfectly behind the charging station!
I couldn't pass up this milk crate basket from Target. It is the perfect size for holding these file boxes. I'll admit I don't quite have a tight system in place for file sorting but I'm working on it!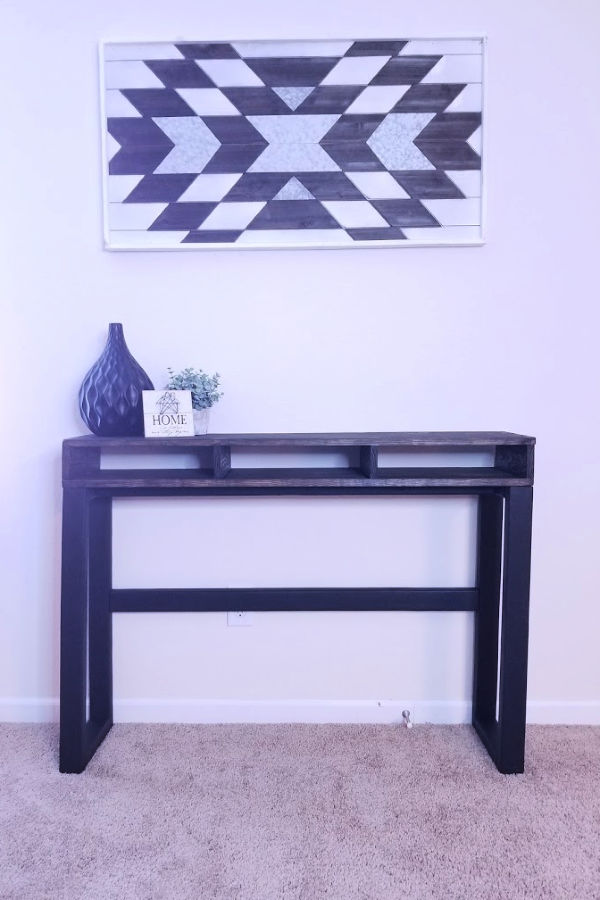 I completed this diy console table over a week and a half, and it was so worth it. I ended up with a custom piece for under $50!
I am both excited and relieved that this command center is complete! I'd love to know how your getting your home organized this year! Feel free to use any of these ideas for your own project.
Save for later!